Staying Active and involved in and around Tavistock
Cognitive Stimulation Therapy
Cognitive Stimulation Therapy (CST) is a group talking activity recommended to help people living with dementia to keep their brains active.
It is a short evidence-based treatment for people with mild to moderate dementia which is recommended by the National Institute for Health and Care Excellence (NICE).
Each course runs for ten-week terms and is held in a quiet room in Tavistock Library on a Monday.
FIND OUT MORE
If you or a loved one might be interested, do get in touch with us to find out more. Email info@tavistockmemorycafe.co.uk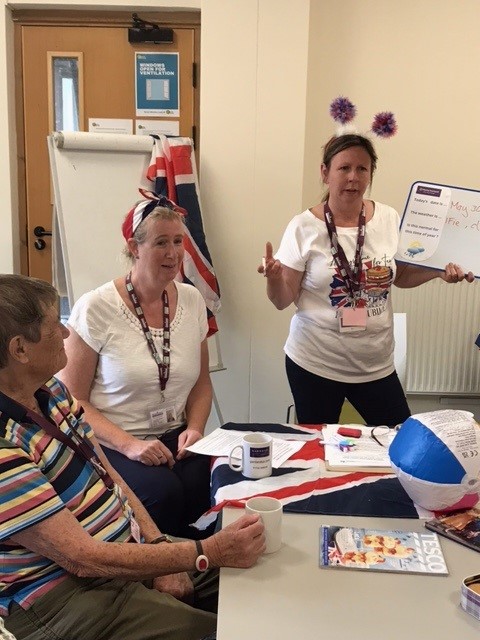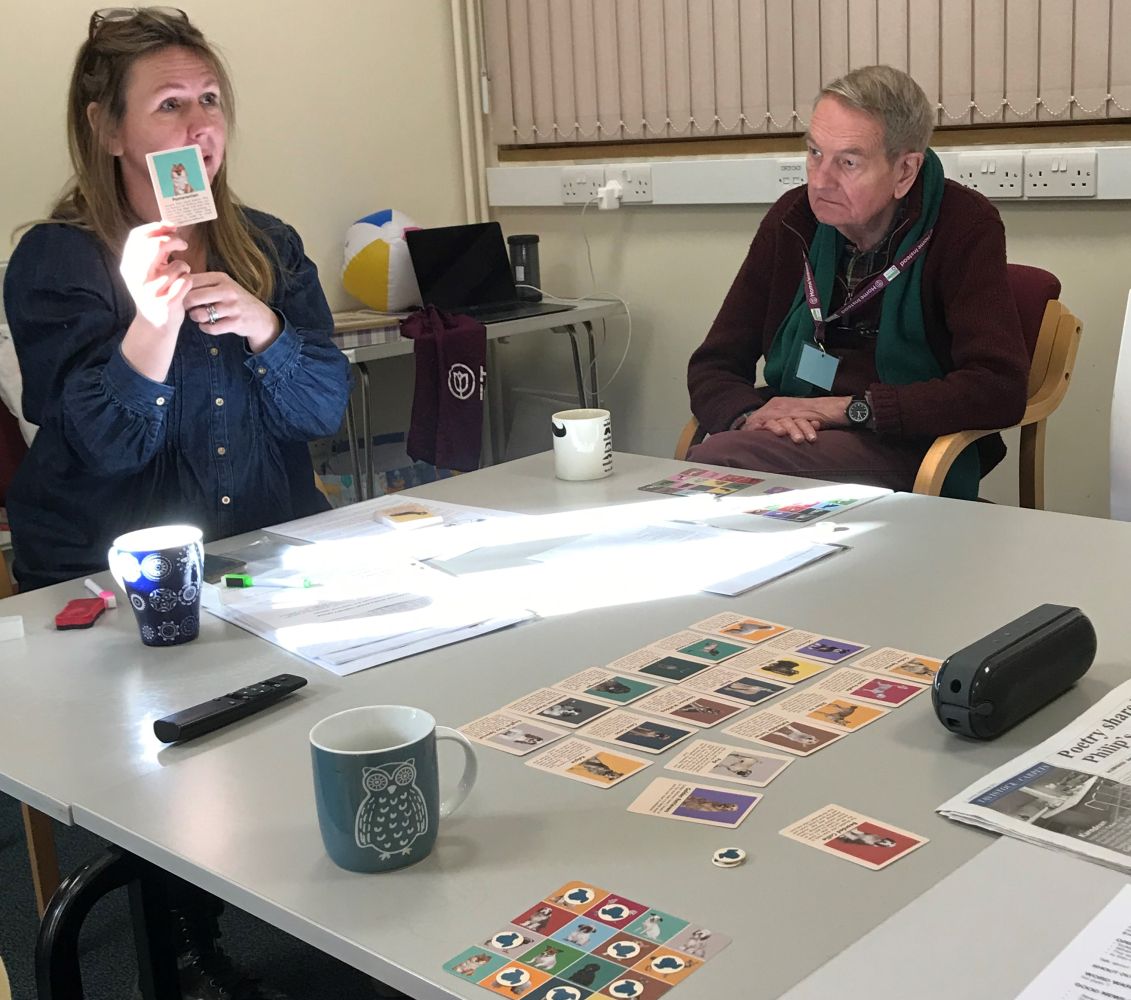 Walking, Tavistock
A number of local groups encourage people of all ages to walk for their health. Varied degrees of walking are available from any of the following:
Tavistock Walk and Talk: www.walkingforhealth.org
Tavistock Ramblers: www.tavistockramblers.org
Tamar Valley Walking: www.tamarvalley.org
Sensory Garden
Many people with a dementia and their families want to carry on doing what they have always done for as long as they are able. This included gardening and appreciation of gardens. Our research with the Memory Café revealed the single biggest issue facing those with a dementia and their families is social isolation and loneliness - so the thought of building this community resource to combat this was born.
The Garden is always open - please visit us in Plymouth Road near the Bowls Club. We even have Garden parties!
Cycling Without Age
Volunteer pilots take local elders and care/nursing homes residents out on 'trishaw' cycle rides to feel the wind in their hair. Bringing generations closer together using special trishaws (three-wheel cycles with a passenger cab out front). They have electrical power assist, so no need to be super-sporty to be a volunteer cycle pilot. Rides are comfortable, fun and free.
We offer rides across West Devon and East Cornwall.
We come to Tavistock Memory Cafe and take beneficiaries for trips round the Meadowlands.
Do get in touch to find out more cyclingwithoutagewdec@gmail.com
Tavistock Area Support Services (TASS) groups
Music and movement: If you find yourself drumming your fingers, tapping your feet, clapping your hands, then you need Music and Movement. If you want to keep moving, stay active, improve balance and strength, then you definitely need Music and Movement.
On Monday mornings at the Anchorage, Rosie puts people through their paces (and they don't even realise it)! Following routines to music is fun but underlying these routines are genuine health benefits learned with Physiotherapists, researched and proven. Keeping active and social is good for you but the exercise routines will improve core strength as well as balance. It will also help to keep the joints working. This group is very popular so ensure you get onto the waiting list as soon as possible. Also Look out for TASS one off dance events like Greek Dance on Sunday afternoons.
Bingo Friday If its Friday afternoon, then it must be Bingo. Always good fun and the chance of winning something, what's not to like? There is always a couple of rounds and a cup of tea with homemade cake.
Tai Chi. Gentle and meditative types will enjoy Tai Chi on a Monday 12.30 and Wednesday at 10am. The group is so quiet and peaceful we forget it is there. If it's calm you are looking for then moving meditation groups like these are what you need. The great things about Tai Chi is that you only do as much as you can, it is non-competitive and beginners can be mixed in with those more experienced. If you are unsure, just come along and try it out.
The coffee lounge is open Wednesdays, Thursdays, Fridays 10.00am - 12.30pm.
Table Tennis, Yoga, Whist, Buffers (train enthusiasts) are also available.
Transport can be arranged for some activities.
Associated Groups: Tavistock Parkinson's Group; Tavistock Stroke Club, Macular Disease, Tavistock Memory Café.
Contact www.tasstavistock.org.uk
Support is also available from both professional and voluntary groups ranging from the provision of transport to Memory Cafes.
Love to Move
The Love to Move programme is an age and dementia friendly seated gymnastics exercise programme. It helps improve balance and improve the cognitive function. Home Instead Care Professionals run the Love to Move sessions every Wednesday, from 2pm - 4pm. These take place in the Anchorage Centre in Tavistock.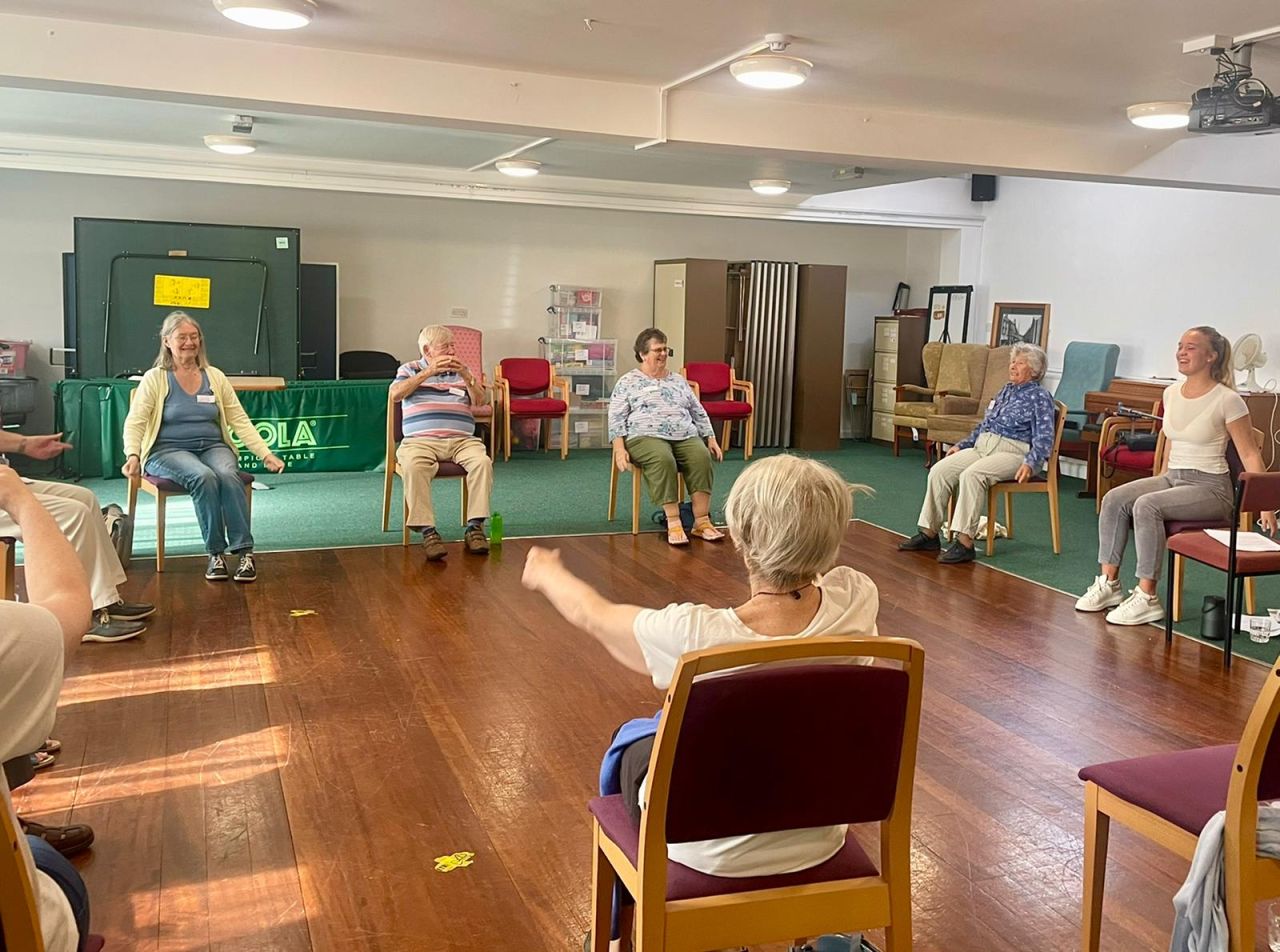 Singing for Fun
Would you like to sing with others?
All abilities and voices welcome.
If you like to sing… then your singing is good enough for us.
Why not come and join with us in our free Singing for Fun sessions? We sing a wide range of songs: Oldies but goodies, traditional / folk, and even a bit of rock and pop. If it gets us going... we sing it !
Bring a friend or family member - make your chauffeur stay with you ! The more the merrier.
We meet on the first Tuesday of every month, at Tavistock Methodist Church between 2pm and 4 pm
We will provide refreshments and a happy atmosphere
– you bring the fun.
For more information please call Lynn
Lynn 01822 258292 or lynn.roddy@homeinstead.co.uk