Is your business dementia-friendly?
Dementia is one of the greatest challenges we face in society today. All businesses can contribute to tackling the social and economic impact of dementia.
Less than half (47%) of people living with dementia feel a part of their community (Alzheimer's Society), and 28% said they have given up even getting out of the house.
Businesses and organisations can make a big difference for people with dementia and their carers by making a commitment to become more dementia-friendly. Becoming a dementia-friendly business is not only a socially responsible step but can also bring economic benefits.
This does not mean having to prioritise dementia over other conditions or disabilities. When a business gets it right for people with dementia, it gets it right for everyone.
We offer free training and advice - why not take up the offer? Please contact tel no 07866 726416 and info@tavistockdementia.org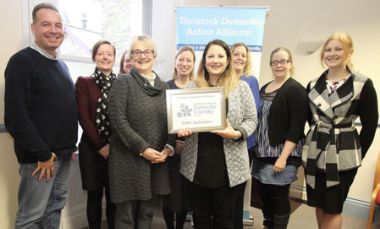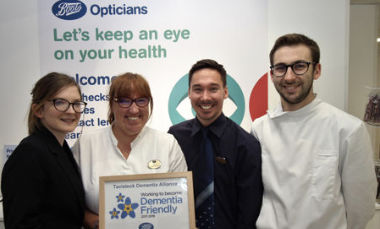 Business benefits
Competitive advantage - research shows that 83% of people with memory problems have switched their shopping habits to places that are more accessible (Alzheimer's Society). Becoming dementia - friendly will enable your businesses to retain existing customers and attract new ones.
Increased revenue - As a leader in dementia-friendly practices, your business will retain and build on existing custom, both from people living with the condition and from their carers, family and friends.
Improved customer service - increased knowledge and awareness of dementia will make staff more confident when dealing with all customers.
Social benefits
Helping people to live well with dementia - being part of our community and being able to continue with everyday tasks are important factors that help people to live well with dementia. You will enable people to carry on doing the things they want to do.
Helping people stay independent - people with dementia want to remain independent and live at home for as long as possible. Being supported by the organisations they use plays a big part in this.
Improving accessibility for the whole community - getting it right for customers with dementia means that others will benefit too, including older customers. Changes such as having clear signage, or providing a quiet space, will be appreciated by everyone.
Reducing social isolation - people living with and affected by dementia are often isolated from the wider community due to lack of understanding and stigma. For some customers shopping or visiting businesses is a vital way of alleviating loneliness.